Properties

Related sites:
Reading Road, Church Lane, Greensward Lane and Walden Avenue
Reading Road further west to the River Loddon
Arborfield Road from Shinfield to Loddon Bridge
Arborfield Hall and the River Loddon
The former 'Starfish' decoy site
Shinfield from Cutbush Lane to the Loddon
Modern aerial photo of Arborfield Hall Farm and Arborfield Grange, courtesy of Multimap

RAF aerial photo of Lower Arborfield and Shinfield, dated 10th March 1946, ref. 4042, reproduced by permission of the National Monuments Record, English Heritage.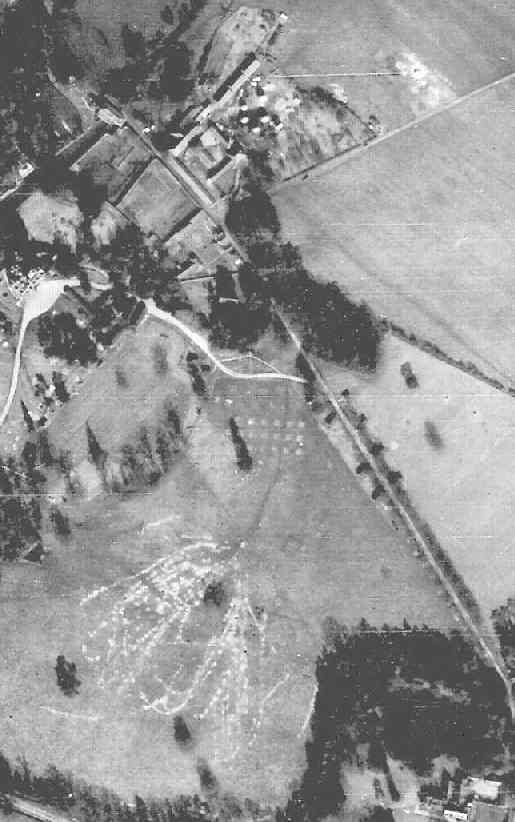 Arborfield Hall was requisitioned during WWII for use by the RAF, and then by the US Army. The field between the Hall (top left) and the Grange (bottom right corner) has been heavily marked by Army vehicles.
The remains of the old church can just be seen among the trees.
Back to Aerial Photos main page


Any Feedback or comments on this website? Please e-mail the webmaster