USAAF aerial photo of Carter's Hill and Winnersh, dated 8th March 1944, ref. 5045, by permission of National Monuments Record, English Heritage. Use the scroll bar to see the full width of the view.
This close-up shows Mole Road from its junction with Parkcorner Lane towards Sindlesham. Betty Grove Lane marks the boundary of Newland, so most of the terraced houses on Mole Road are in Winnersh Parish, but the six on the left, known as Newland Cottages, are within the boundary. Three large detached houses have been added since the 1980's.
The large irregular-shaped field on Mole Road became Sindlesham School, which was run by Berkshire County Council as a boarding school for boys with behavioural problems. The site has been empty for some years, and is currently for sale. For some reason, Gipsy Lane was renamed Harrow Way when a small housing estate was built.
The large field to the right of the Gipsy Lane / Mole Road junction became a Golf Driving Range in the 1960's and has now grown to become the Nirvana sports complex. On the other side of Mill Lane is Sindlesham House, now known as Lord Harris Court. In the extreme right-hand corner is now Mayfields. The M4 now crosses the top right-hand corner.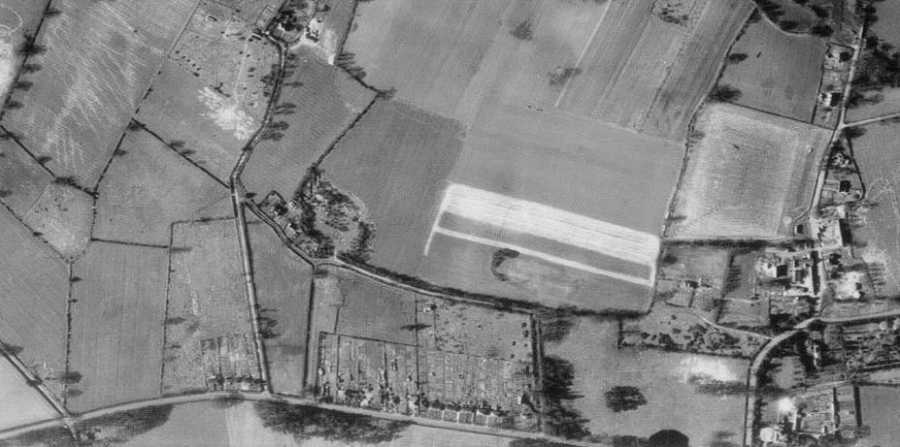 Back to main Aerial photo of Carter's Hill and Winnersh
Back to main Aerial Photo Page